Volunteer
Camp ReCreation is staffed entirely by volunteers who generously share their time, energy, and talents to provide experiences and memories for our friends who are too often marginalized by their communities.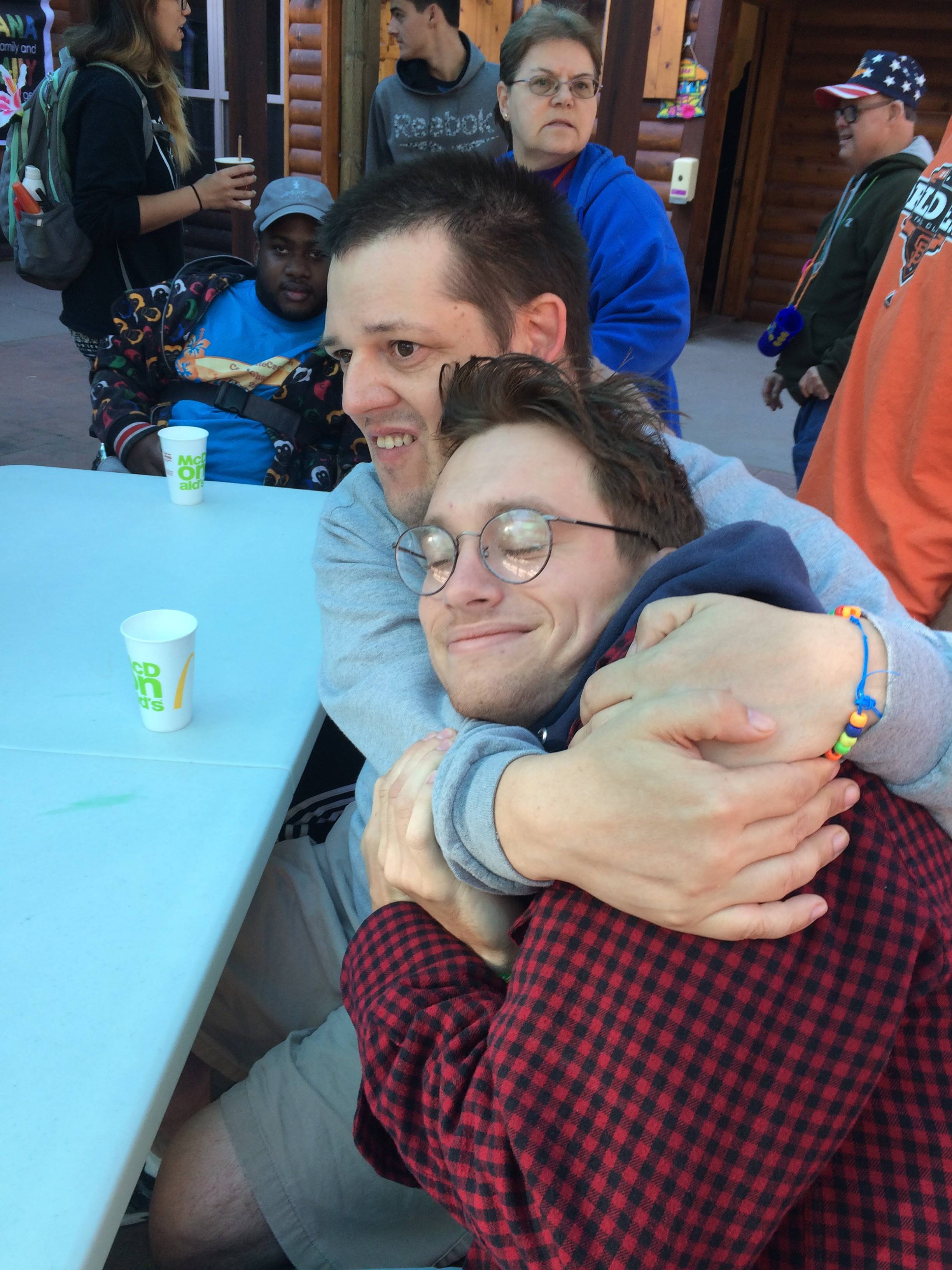 range from high school students to grandparents. No prior experience is required.
Camp ReCreation accepts volunteers regardless of creed or ethnicity.
that many volunteers return year after year. Most of these volunteers work or go to school full-time and take time off each summer to return for a week of camp.
While no one will say Camp is easy, we truly believe that the number of RETURNING volunteers highlights that camp is just as impactful and rewarding for our volunteers as it is for the participants!
give a one-week commitment to create an enjoyable and rewarding experience for our campers.
Volunteers spend the week working in a 1-to-1 ratio with a camper who has a developmental disability. Summer camp volunteers are required to be at least 16 years of age, but no specific prior experience is needed. Those interested that are under the age of 16, are encouraged to contribute to our other events throughout the year.
New volunteers are required to complete an application, interview, orientation and background screening prior to volunteering at our summer camp.
New Volunteers: Please note that your invitation to Camp will depend on an interview and mandatory orientation.
Volunteers for Year Round Events
Camp ReCreation holds single-day events throughout the year and seeks volunteers to give approximately 3-6 hours of service per event. These activities and events include dances, bowling, professional sporting games, holiday events, and BBQs.
Volunteers for single-day events must at least be in high school. If younger, we ask that these volunteers are accompanied by parents or caregivers.